HOUSTON SECURITY GUARDS
"Service Without Compromise"
To Schedule Service: 281-546-4795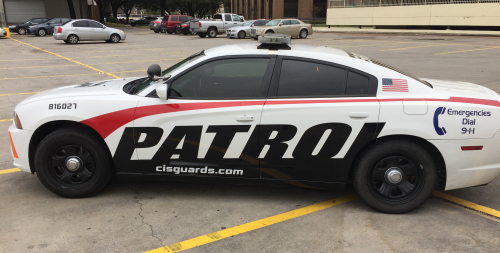 Property Security – Foot and vehicle patrols for:
Suburban subdivision

Office buildings

Industrial parks

Construction sites

Hotels
Prevent burglary, vandalism, and unauthorized access to your neighbors and properties. Protect your residents, staff, visitors, clients, and customers from threats of violence. Register visitors on and off sites. Perform personnel bag and vehicle searches if necessary.
Golf Cart and Commercial Radios

provided for an additional fee
Mobile Patrols present a cost effective solution to deter vandalism, theft and violence at residential, commercial and industrial sites. Furthermore, the prevention of fire or flood and monitoring of vital activities can all be eased by the use of effective professional mobile security patrols.
Exercise internal and external patrols/checks of the buildings frequently at irregular times, ensuring that any intrusion is detected and reported.

Secure and set alarms to buildings as well as preparing for the arrival of staff at the commencement of the following working day.

Checkpoint tags can be placed at different spots on any given site, and our guards will patrol to the client's specification, collecting data which will be stored in our main office and the information sent to our client when we invoice.
Real Time Tracking of guards.
Last minute call-out & overnights OK, we will respond to emergency calls within Houston city limits as fast as humanly possible.
Habla Español. All guards are fully insured. We take American Express, Visa, MasterCard, and Discover Card.
Contact:
Owner Rudy Trabanino
Phone: 281-546-4795 (available 24/7)
rudy@cisguards.com
Company License #: B16027

Located in the City of Houston